It's my 200 post!
and it's about a real good art-disigner Yayoi Kusama:

Kusama
released Happening in 1965. Since 1967 she had a lot of happenings and fashion shows not only in New York but also in Holland and Rome.
  As she got more active , she was influenced by an anti-vietnam war movement and American Presidential election and social elements were added to her art. She started creating Kusama Dress and textile , which were sold at department stores and boutiques all over the United States. In 1969 she opened her own boutique.
уникальная дизайнер и модельер -  Кузума Яйой

http://www.yayoi-kusama.jp/e/biography/index.html


"One day I was looking at the red flower patterns of the tablecloth on a table, and when I looked up I saw the same pattern covering the ceiling, the windows and the walls, and finally all over the room, my body and the universe. I felt as if I had begun to self-obliterate, to revolve in the infinity of endless time and the absoluteness of space, and be reduced to nothingness. As I realized it was actually happening and not just in my imagination, I was frightened. I knew I had to run away lest I should be deprived of my life by the spell of the red flowers. I ran desperately up the stairs. The steps below me began to fall apart and I fell down the stairs straining my ankle."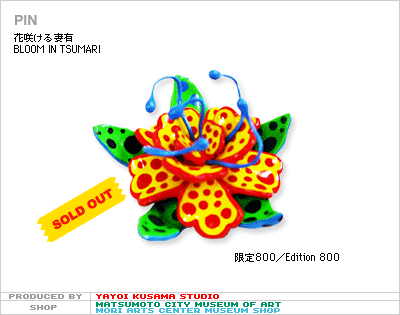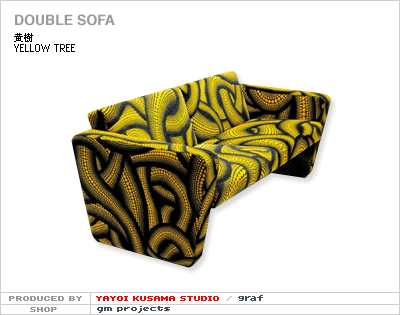 http://www.roslynoxley9.com.au/artists/49/Yayoi_Kusama/516/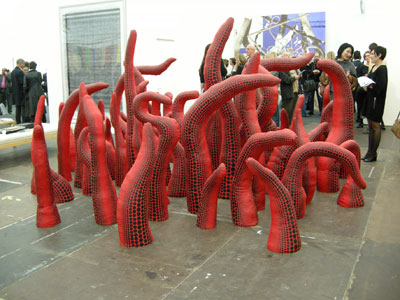 http://en.wikipedia.org/wiki/Yayoi_Kusama


http://www.galeriepieceunique.com/infoframes/kusama5.htm
...